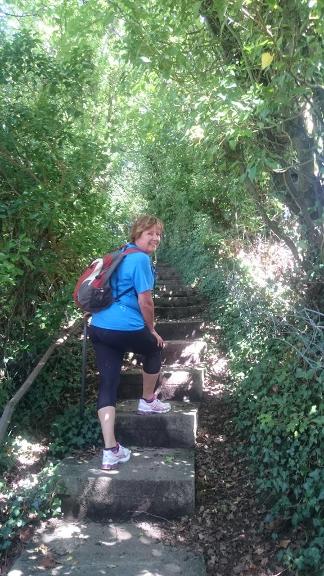 We met the lovely Dawn for an easy jog around the city and countrysideDawn was new the city and new to running so she was a little apprehensive as to what to expect.
We ran at an easy pace, chatting along the way and stopping to take pictures. It was a lovely, relaxed tour taking in the beauty of the countryside whilst viewing the city from above.
There were a few steps to tackle which we walked up and the views from above are well worth the effort.
Since writing this Dawn's running has gone from strength to strength and she is running 10k races! Fantastic Dawn; we salute you :-)