First and foremost we are runners. We are passionate about putting on our trainers and getting outdoors. We love to discover, we love to explore and we love our city. Our city is just a few hours from London, it's beautiful, it's unique, and it has the countryside on the doorstep. We have the great opportunity to incorporate both city and country within a 30 minute run. We love runners of all abilities and we especially welcome beginners. We run at your pace, and can adjust our tours to suit by terrain, elevation and distance.
Helen (also known as Bath Runner on Twitter and Instagram) founded Bath running tours in 2016. Helen is a keen amateur runner who loves to encourage others to run. She set up the Bath Skyline parkrun in Bath as a volunteer and with a team of run Directors they welcome hundreds of parkrunners each week to their course on a Saturday morning at 9am. The course is 5km, is free and is open to all to take part. She has been awarded the Bath Council Chairman's sport award in recognition of her effort with parkrun and the contribution it has made to the people of Bath.
Helen's has a business and sport degree, is a qualified personal trainer, and owns a company called The Medalist (www.themedalist.co.uk) which designs medals for sporting events. She also works part time with a race company Relish The Great Outdoors
In terms of running, Helen loves all distances. She's raced in many 5km, 10km, half marathon, full marathon and ultra marathons. She has raced trail and road, in the UK and in Hawaii and Italy.
Helen is friendly, personable, is passionate about being outdoors and loves her city. She has a great knowledge of the city, secret trails, and can help provide information on where to eat, sleep & drink.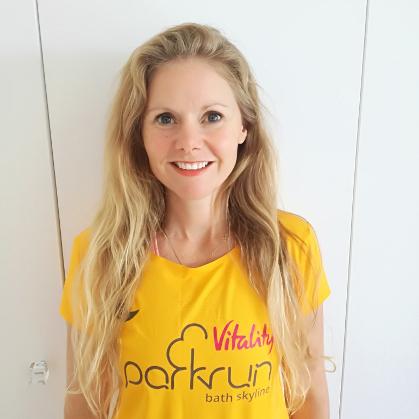 Contact
office@bathrunningtours.com