Alfred was visiting from the Netherlands with his family. Having visited Bath many times and taken walking tours he was interested to head off the beaten track and discover new places.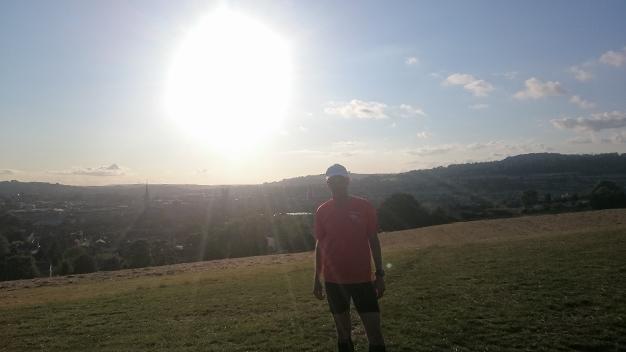 We took the tour out of the city and within just 10 minutes we were able to show Alfred the views of Bath from above. We were within the English countryside surrounded by meadows, cows, sheep and birds and yet just a stone throws away from the city.
We visited the canal which he hadn't discovered on previous visits and suggested some places for him to visit with his family. Just a short stroll out of the city; there were great picnic areas, great places to stroll for a pub lunch or a bike ride.
It was a pleasure to show Alfred around; his is passionate about both Bath and running which makes a perfect match for our tour! Next time he visits he now has new running routes to try or he is vey welcome to give us a shout and we'll try somewhere new again :-)
Here's what Alfred had to say about our tour..
"My first experience with a running tour was yesterday evening with Helen in Bath. I arrived at the Circus, not knowing what to expect. I was in for a surprise! We ran at an easy pace, and while I've seen quite a bit of Bath, most of the places we went to I hadn't seen before. I saw a Bath which is more beautiful than I could imagine. The canal path with really nice houses, canal boats, spectacular views from the hills (easy climb), it made the run a fantastic experience. Helen mentioned details about Bath I haven't read in a guidebook. I enjoyed running with her, and now I know Bath offers such beautiful running routes, it's a pity I have to leave soon. If I get a chance, I'll be back. Thanks Helen!"
Alfred Kaal