Stag tour does Bath Running Tours
16 April 2016 by Bath Runner
We received an enquiry from Matt who wanted to put his stag party through their paces..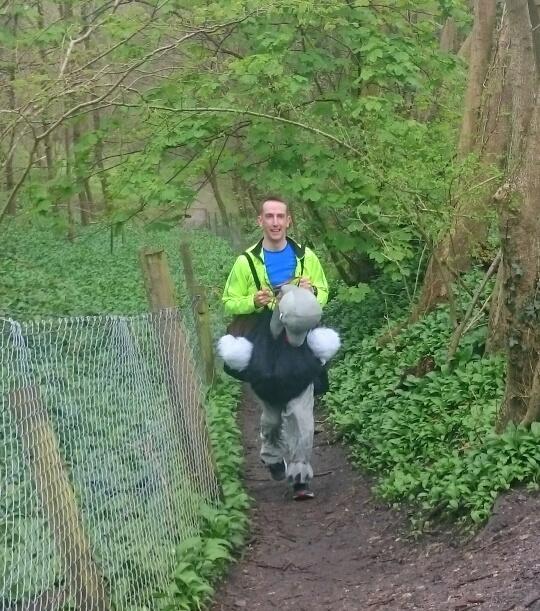 I instantly thought that this was going to be a fun tour but I wasn't sure what to expect. Would they be raucous, would they be sober, would they be hung over, would they fall into the river... :-)
I raced down from the Bath Skyline parkrun to find 1 ostrich and 8 men waiting for me. I was super clever and managed to guess who the stag was. They were surprisingly bright and energetic since the fun stag antics were following in the evening!
It was a mixed group of ages and abilities which we can easily accommodate since we take regular photo breaks and jog at a chatting pace.
All of the group had been to Bath before so we ventured off the planned route and showed them the more unknown areas of Bath. As the group we were making good time; I decided to extend the tour to show you them more of the city. We ran underground which was lovely and cool; this resulted in a race between some of the guys and we ended the tour near to their rented house ready for brunch and their next stag activity.
It really was a joy to show these guys around; really polite, really friendly and sober! The stag survived the ostrich or the ostrich survived the stag...either way they both did well :)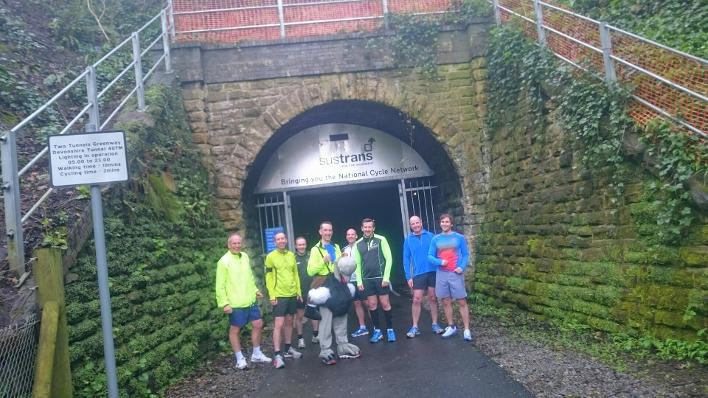 "I can't recommend this highly enough! We had a great run which Helen tailored to our group perfectly. We got to see parts of Bath that we wouldn't have otherwise known about and learnt about Bath in the process"
Matthew Rose
"It was a lovely morning out, not just running around the city centre but seeing Bath from different viewpoints. I've lived locally my whole life but still got the chance to discover new and beautiful paces I had never seen before"
Matthew Smith